Island Hopping is probably the most popular boat tour in Langkawi and also one of the cheapest ones. This is a standard tour that usually starts at 9:30 in the morning and lasts for 3.5 to 4 hours.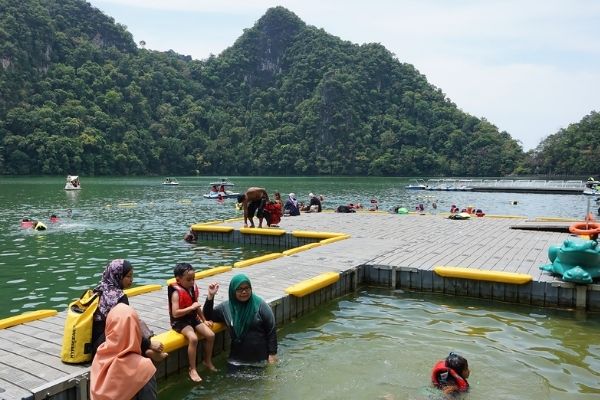 It covers three spots that include wonderful scenic islands to the south of the main island of Langkawi and eagle feeding where you can watch the marvelous spectacle of many eagles swooping down from the sky to catch their prey on the water.
The two islands offer plenty of activities including swimming in a scenic freshwater lake, paddle boating, swimming from the soft sandy beach, lounging and sunbathing, or just relaxing and enjoying the stunning scenery all around. The boat tours usually start from Teluk Baru Jetty located at the southern part of Pantai Tengah and before Resorts World or Star Cruise Jetty. So if you are staying at Pantai Tengah or Pantai Cenang areas, the tours would be very convenient.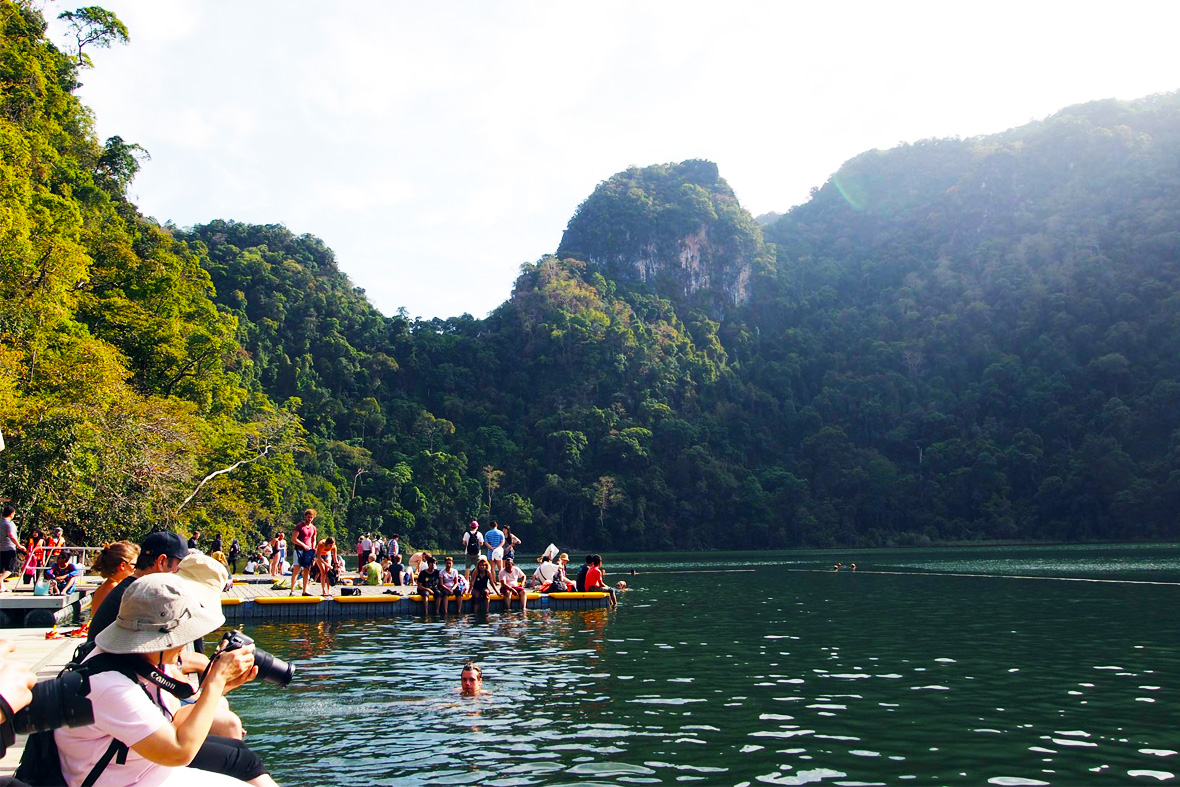 Pregnant Maiden Island (Excluded Entrance Fee)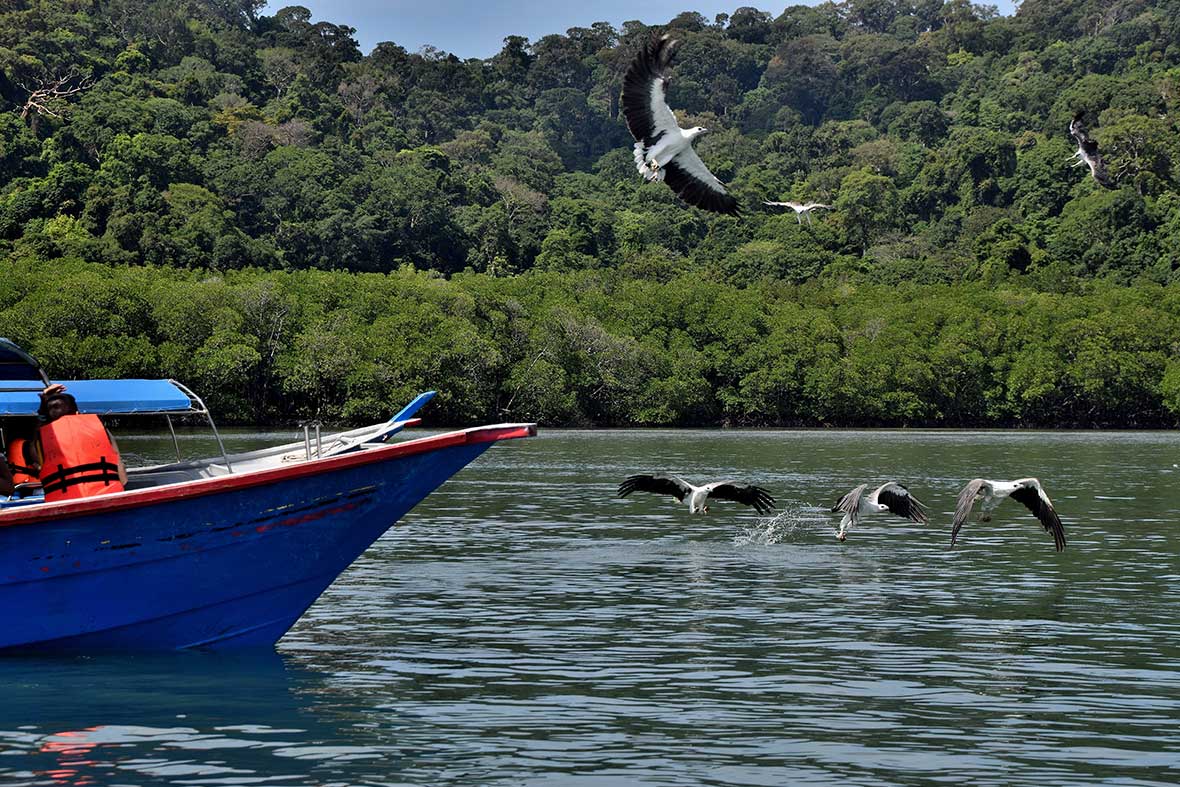 Eagle Feeding at Singa Besar Island