There are so many thrilling rides for all ages, from riding 5-foot waves at the Wild Water, catching a barrelful of water at Big Splash Kingdom, to having your tummy churn by plunging 40-degrees on the Perfect Storm.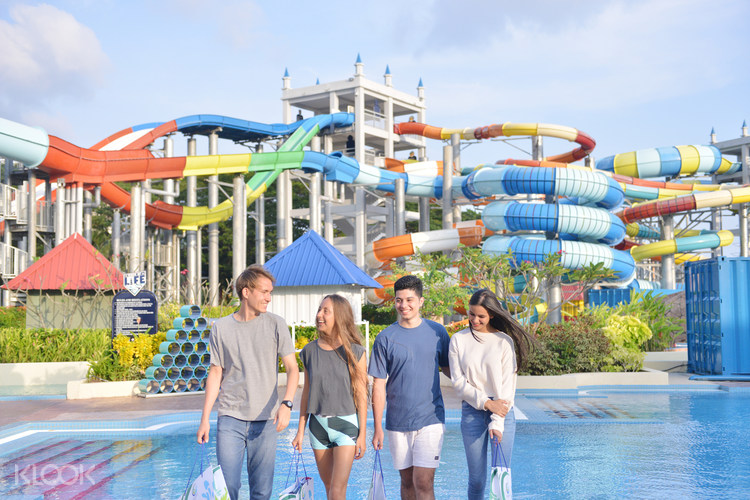 Inspired by explorers and marine voyagers of yore who sailed the seven seas to discover new worlds, Splash Out Langkawi is designed to be a fantastical empire where great exploits happen every day. No two visits to Splash Out Langkawi is ever the same. Let us take you on a wondrous journey. A journey of discovery, of adventure, of marvel but most importantly – a journey that leads to a simply splashing good time!
The first of its kind in the legendary isle of Langkawi, surrounded by the azure of blue sea, Splash Out Langkawi features 12 water attractions to take you into a world on thrills and spills unlike any other. Sail through our attractions below to discover what awaits you at Splash Out Langkawi.
Waves of fun awaits you!  Wade through a series of wild water and get wet in this 6ft wave pool which makes it a chill place just for a splash.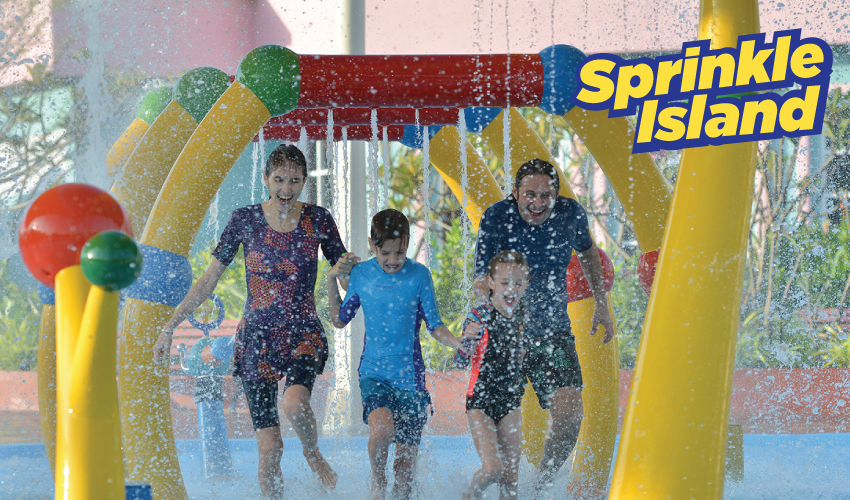 Let the kids go wild and loose in this gigantic water sprinkler jetting out in all direction.  A perfect and cool down-play area for the little ones.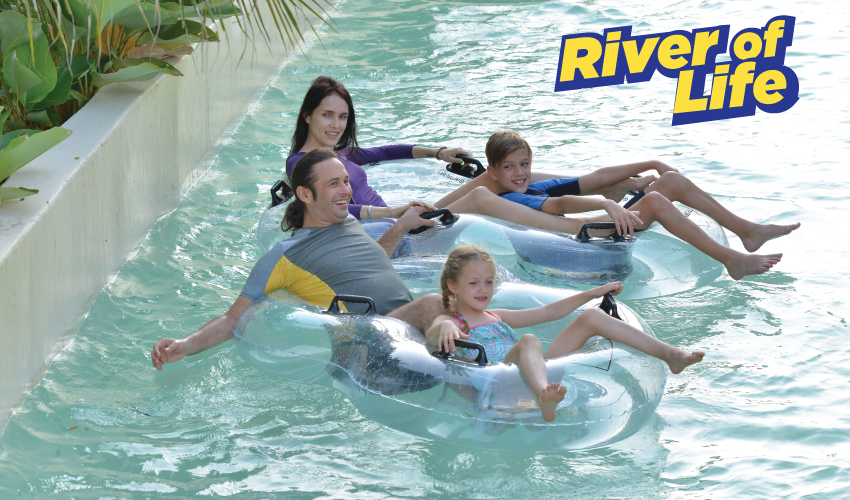 A fun and relaxing journey while enjoying a serenity of calm water.  Float along the River of Life and enjoy some tranquillity amidst the squeals and screams in the waterpark.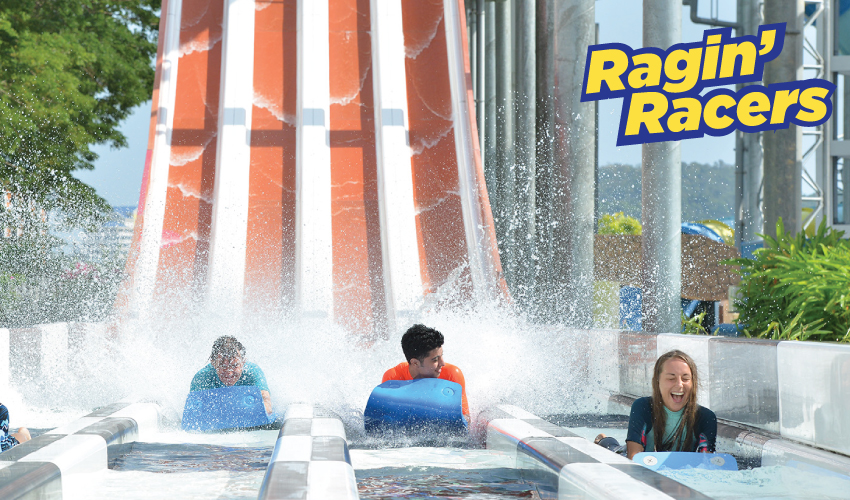 Swirl around the Ragin'Racer at top speed of 50km per hour and splash downwards for a raging good time.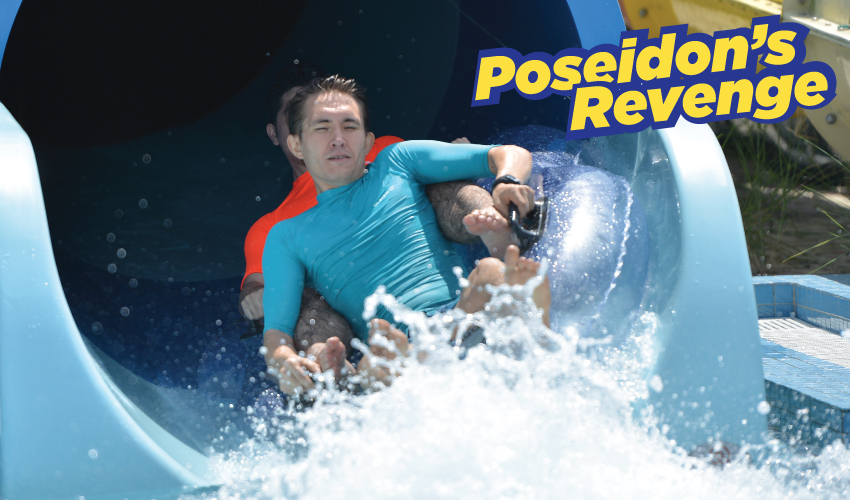 Get ready and catch the intergalactic Poseidon's Revenge, as you slide in top speed, as accelerated by an uphill hydro jet that will ultimately plummet into a black hole of visual effects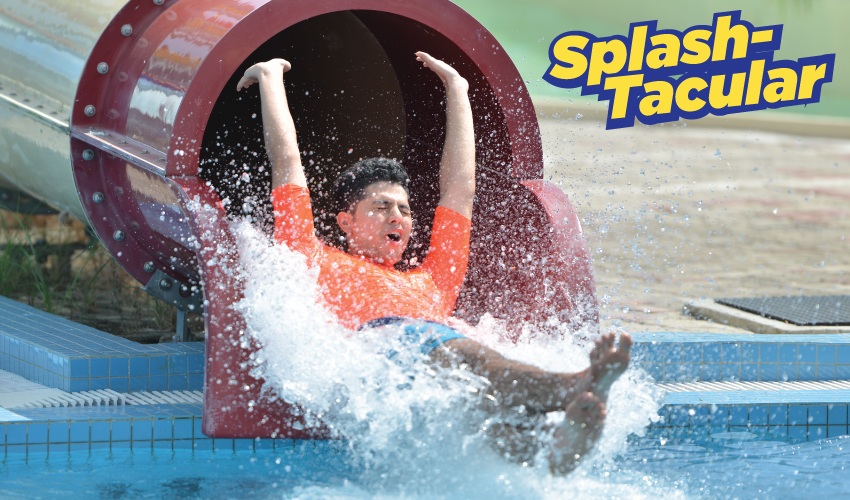 Get ready for an exhilarating adrenaline rush as you slide in top speed and accelerated by hydro jets and water injection that will take you uphill and the sudden plummeting into a black hole of visual effects.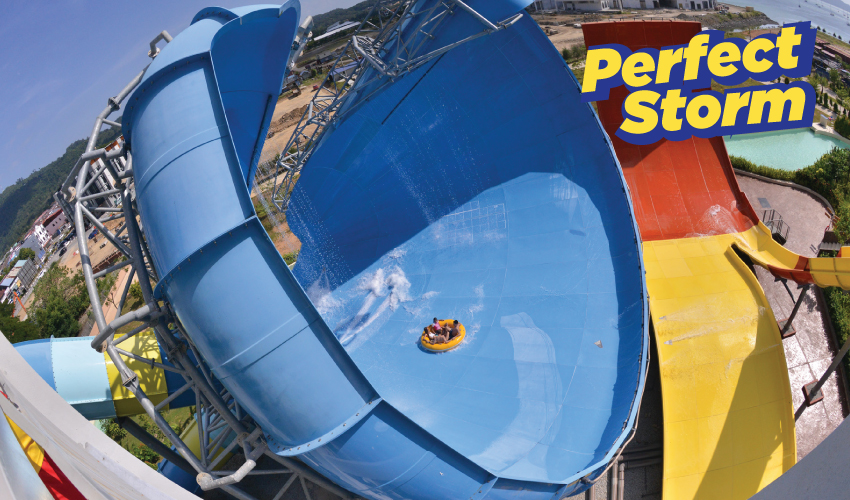 Pump up your adrenalin on the Perfect Storm, a 40-degree parabolic bowl-shaped ride on a raft with a kaleidoscope twisting effect before splashing down to ground level.  The excitement as well as the turbulence impact of Perfect Storm will send hearts pounding even if you are a thrill-seeker.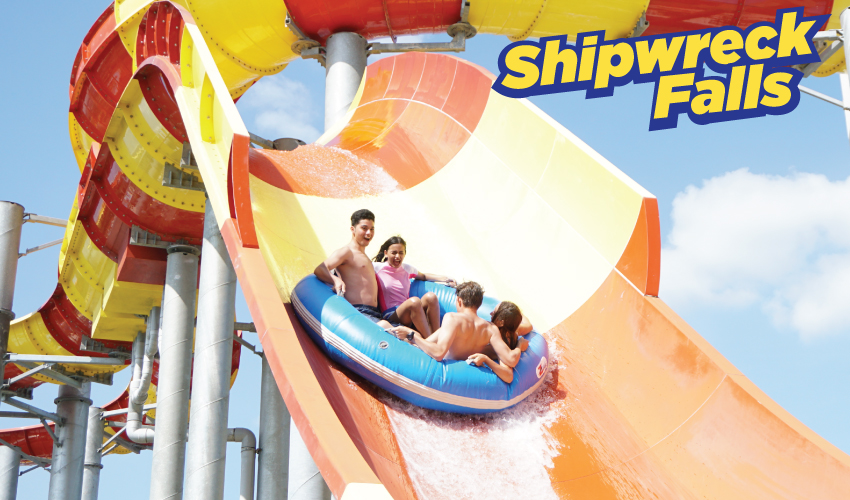 The Shipwreck Fall provides an unforgettable ride experience and increases the adrenaline of thrill seekers.  One of the most extreme slides, you will experience a steep drop before propelling vertically uphill and thereafter a reverse and ending into a splash pool.  The Shipwreck Falls is not one for the faint-hearted.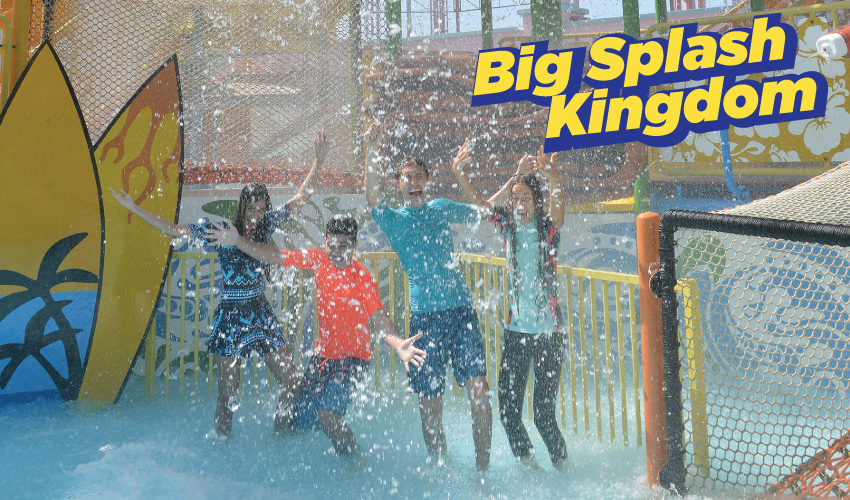 Beat the heat and get drenched in this Splash Kingdom as 250litres of water tipping down every 1-2 minutes.  A great spot just to get splash.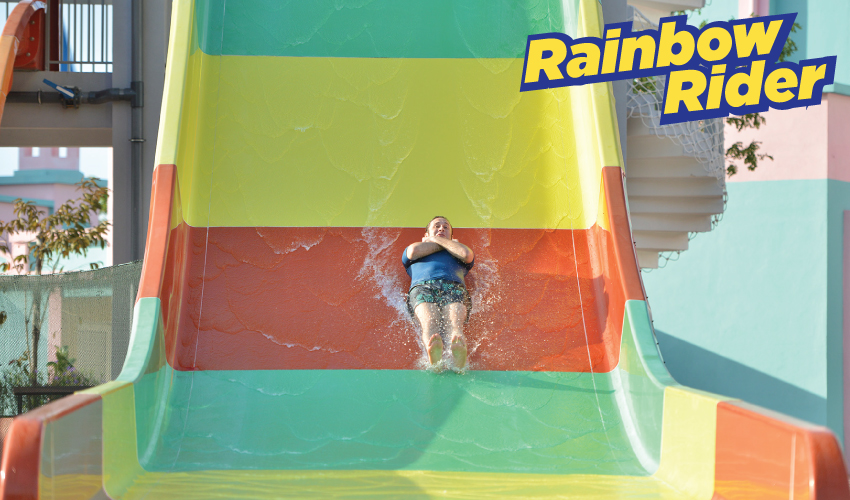 The perfect ride for all ages!  Catch the Rainbow Rider and splish splash down for some thrills and spills.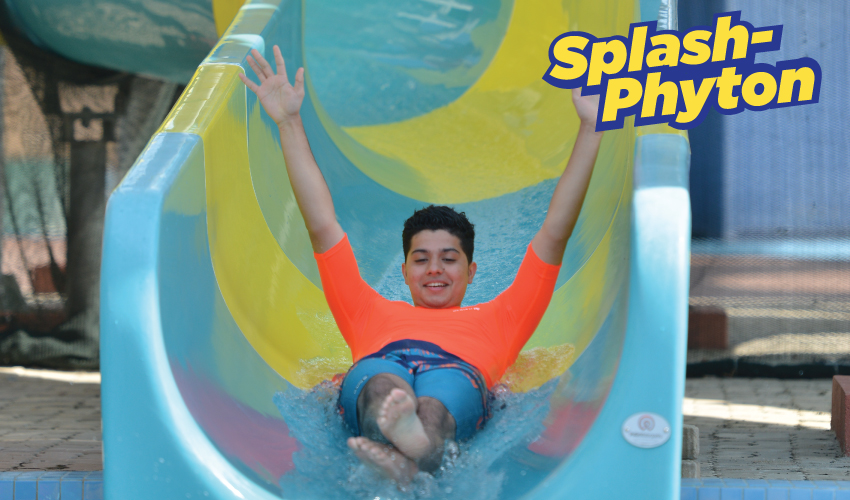 Go for a spin in the loops of the Splash-Python or race with friends in an adrenalin-pumping ride. A waterslide that offers one of the most "intense" riding experiences, the Splash-Python is a short and fast ride which any thrill seeker should not miss out.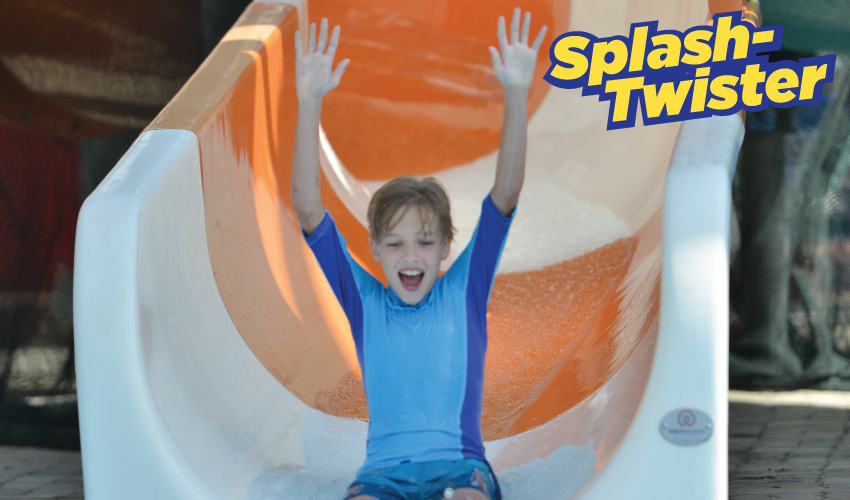 Brace yourself! Splash-Twister is a legend. A blend of speed and fun, welcoming the thrill seekers who loves high adrenaline pump. Soaring to a dizzying height while on a twisting ride, the Splash-Twister will send you spiralling up and down like a rollercoaster ride.  It's definitely a thrill factor for all.